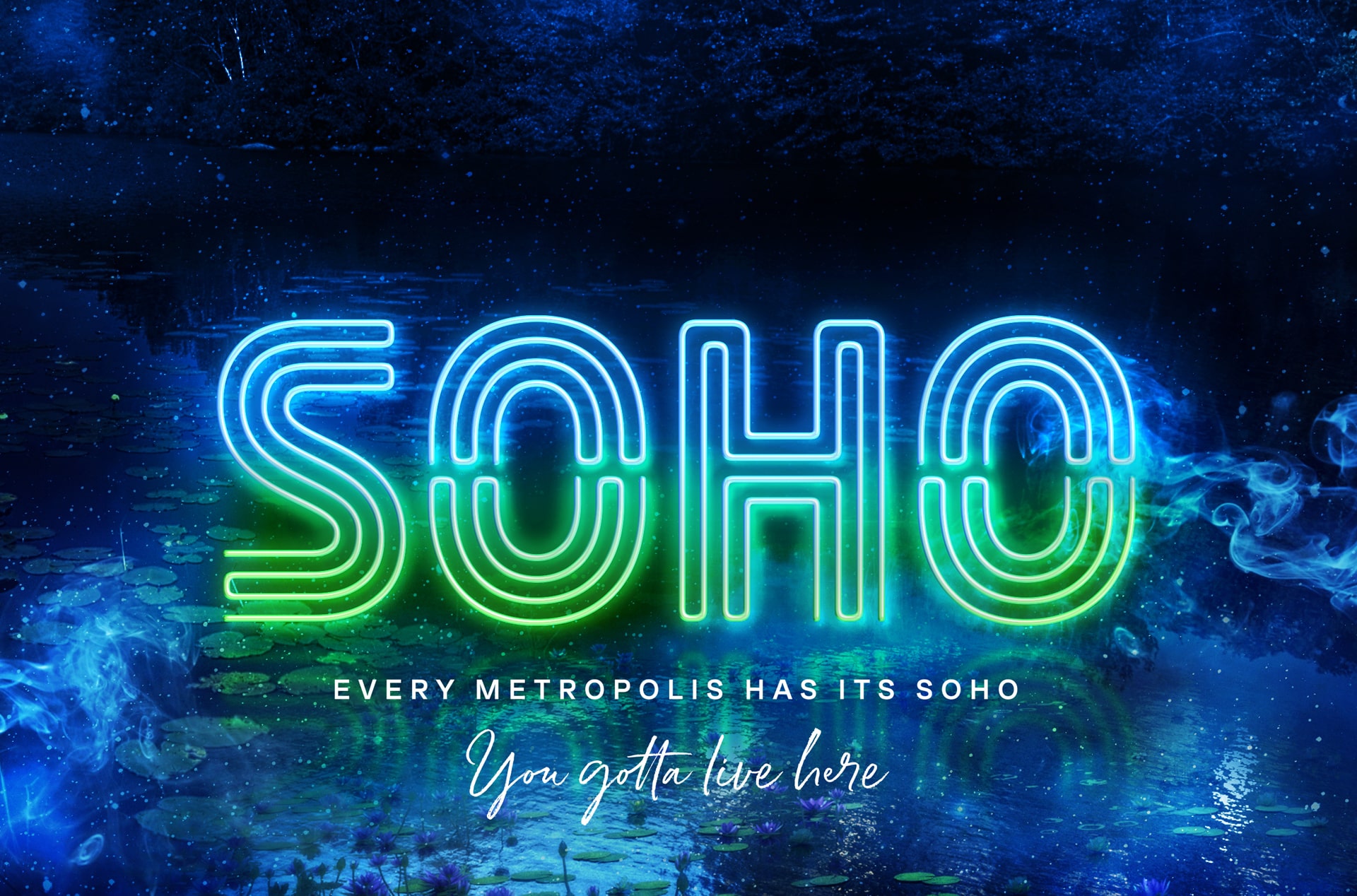 Story of the world's SOHO
When an outsider becomes a trendsetter. That's the story of a neighbourhood called SOHO. A story that has captivated the world. Residents of London, New York, Hong Kong and, most recently, Prague boast a prestigious neighbourhood that attracts not only residents but also investors. The once neglected and now beautified space in the city provides an opportunity for great living, business, cultural events, as well as the creation of new communities. Giving new life to old things is a really good trend.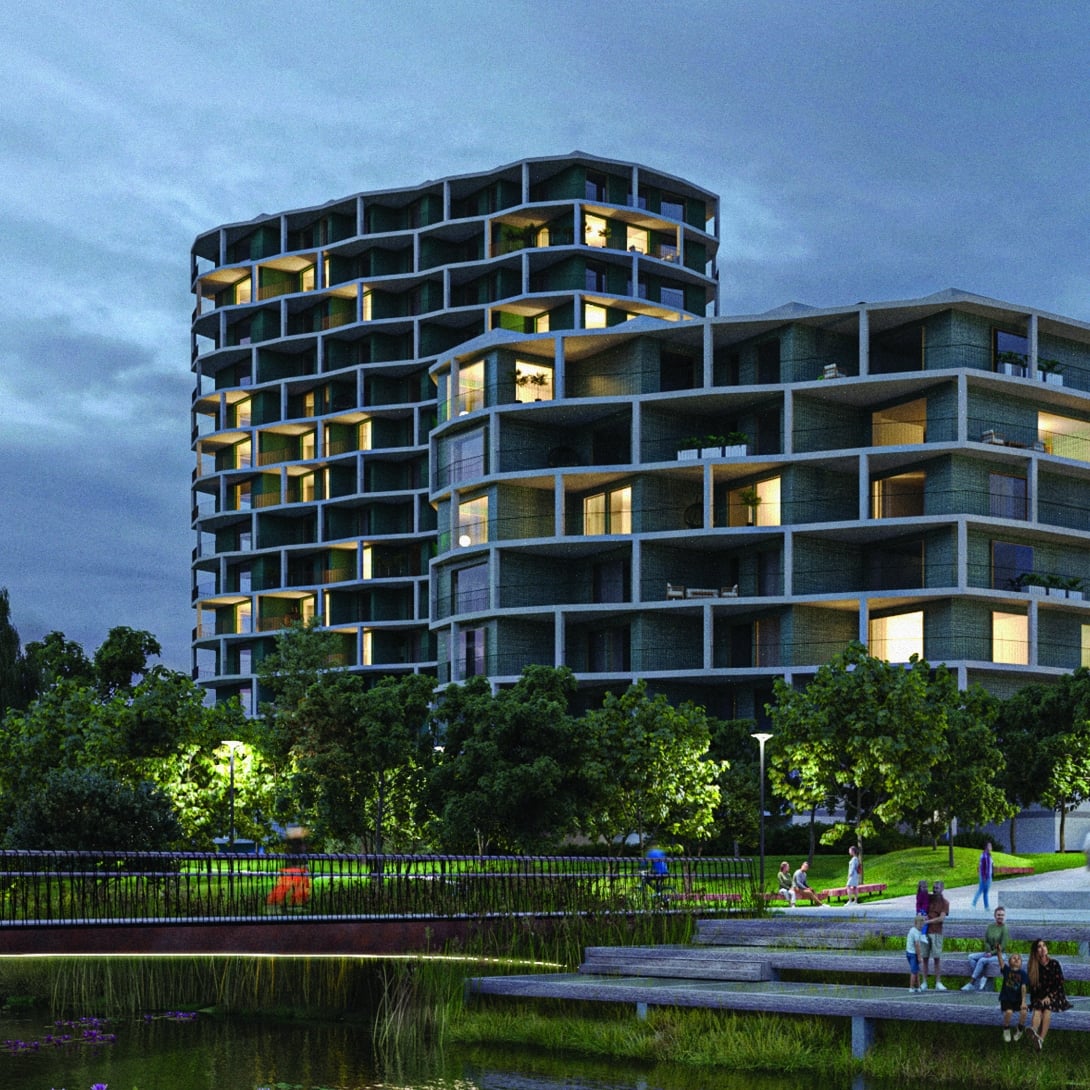 Welcome to SOHO,
the new heart of the right bank of the Danube!
A modern neighbourhood that combines nature, culture, walkability, sustainability, quality public spaces and sports.

SOHO will be a place of life – outdoors and indoors. Walkability for all will be at the forefront, thanks to traffic calming measures and parking situated underground. In addition to the pedestrian movement, SOHO will also be connected to the new tramway and a network of bikeways.

Three residential buildings will be built in the first phase of the project. Gradually, more will be added and together they will create space for quality urban life in the form of residences, shops, offices, services, workplaces, and places for culture and sports activities. SOHO will become a new full-fledged centre on the right bank of the Danube.
About the developer
The group of original shareholders of the Petržalka City project was joined in 2016 by IURIS GROUP, a.s. The company has many successful projects with awards for architecture, construction works and urbanism, such as IURIS HOUSE, OCTOPUS HABITAT, TRIANGEL, NIDO 1 and NIDO 2. Their ambition is to bring the project to a successful conclusion in the form of an exceptional neighbourhood in Petržalka.

It is a tremendous challenge, but more than 30 years of experience and the group's results are the best prerequisite for its successful completion to the satisfaction of all Bratislava residents.
Frequently asked questions and answers