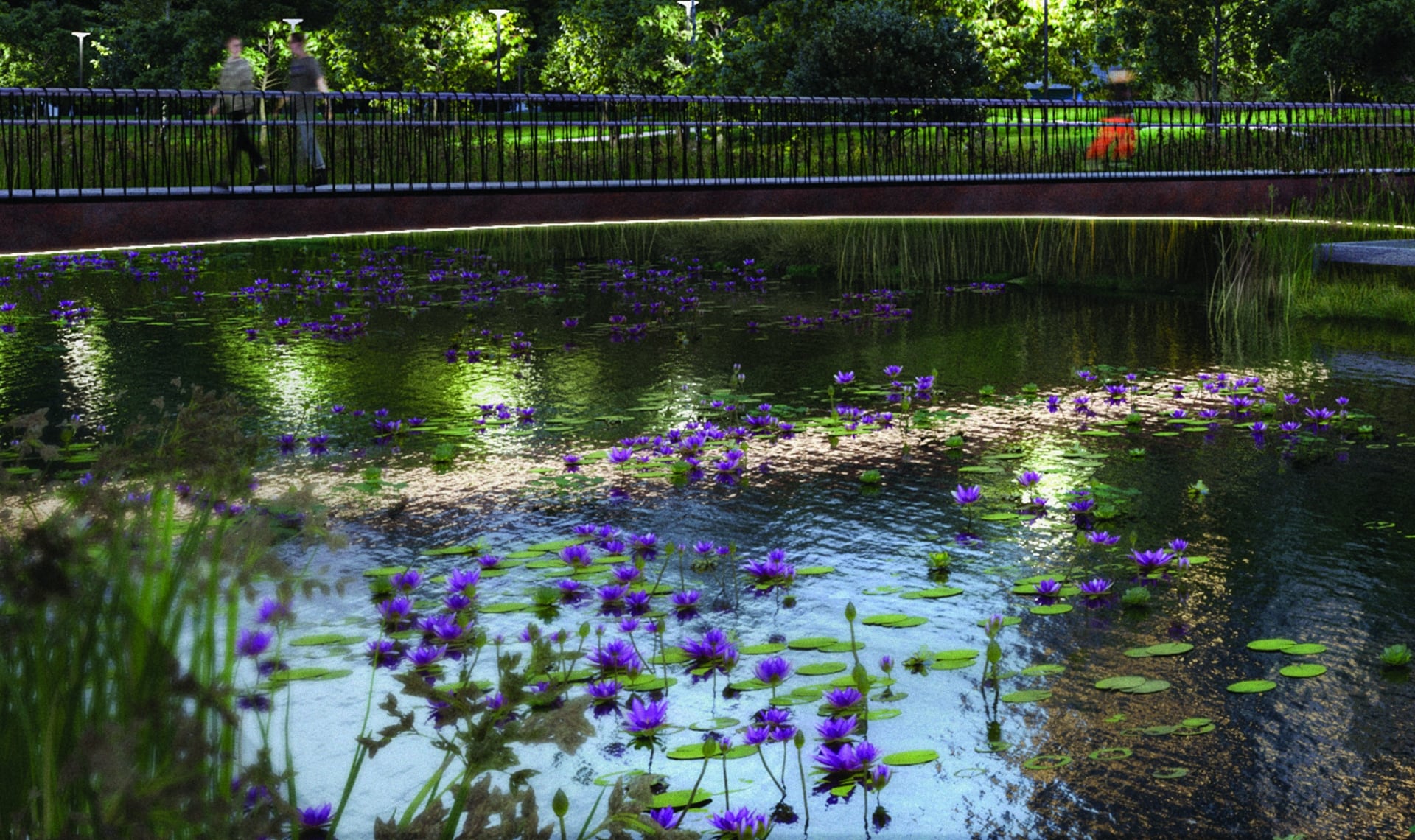 Biodiversity restoration
SOHO will be created as a large urban park and bring back native tree species, which will increase the biodiversity of the location while also creating pleasant shade. We plan to plant a number of long-lasting trees such as ash, oak, maple, and linden. The park will also include a "managed wilderness" where natural processes or plant and animal biodiversity will be encouraged. A new home will be born not only for the people of Bratislava, but also for a variety of birds, squirrels, and bees.
Efficient water management
The close proximity to water is one of SOHO's main advantages. In addition to providing a pleasant place for walks, dry polders, wetlands, or rain gardens will also help with the retention of rainwater. Rainwater will bring a whole new experience to the park, support the surrounding vegetation, and most importantly, help cool the air. Artificial water features such as fountains will help with cooling too.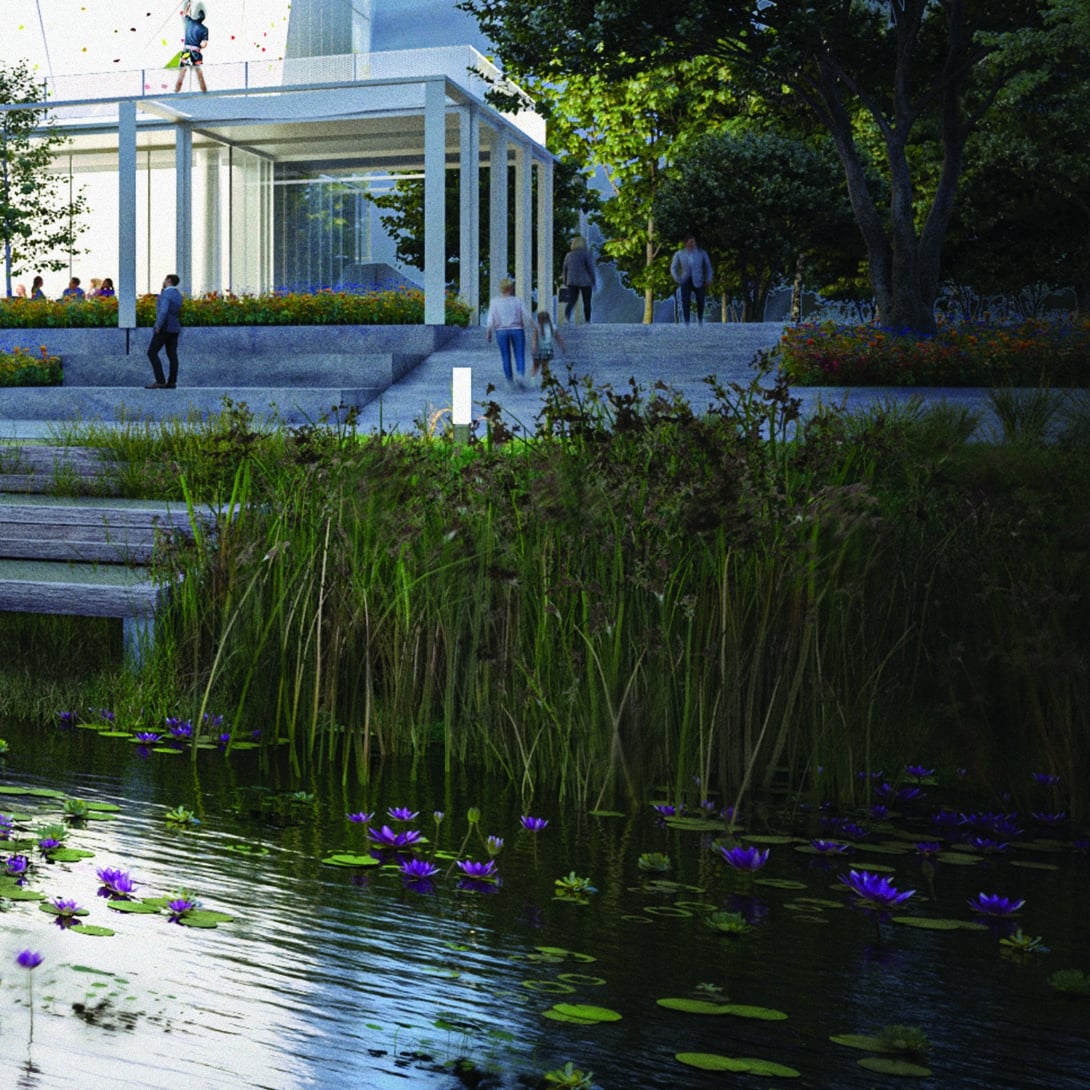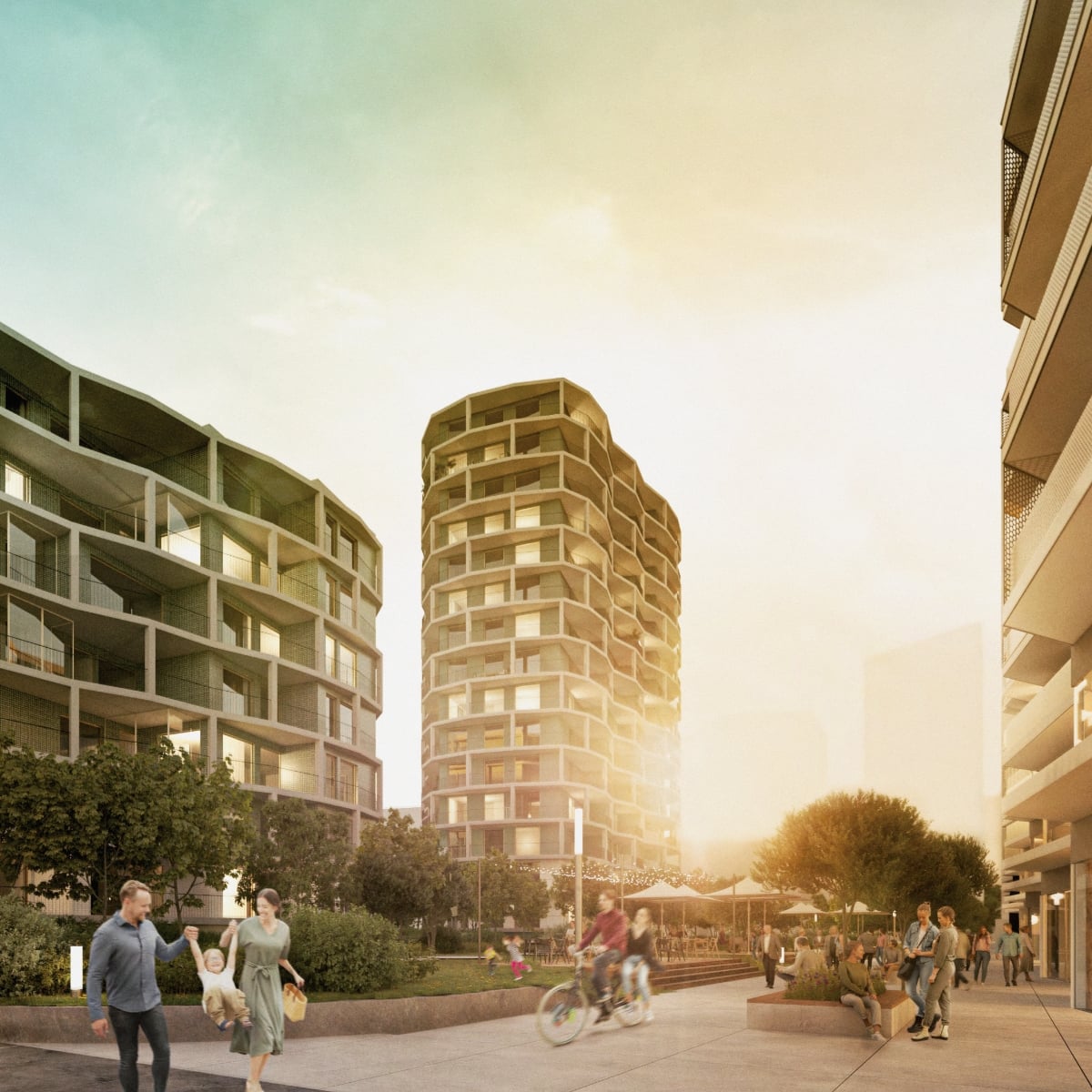 City of short distances
Walking is the most environmentally friendly mode of transport. That is why SOHO is conceived as a short-distance city. Everything you might need – shops, services, relaxation, sports, entertainment, education, culture, job opportunities, community activities – is just a few steps away. The need to use the car will decrease which in turn will increase the ecological potential of the city.
Sustainable living
Comfortable living with the smallest possible carbon footprint is our jam! That's why we reduce overheating of buildings by installing exterior shading and the use of light colours, use the groundwater as part of our energy concept and opt for more health-friendly ceiling heating and cooling. At the same time, we are also motivating residents and tenants to conserve energy through Smart solutions.