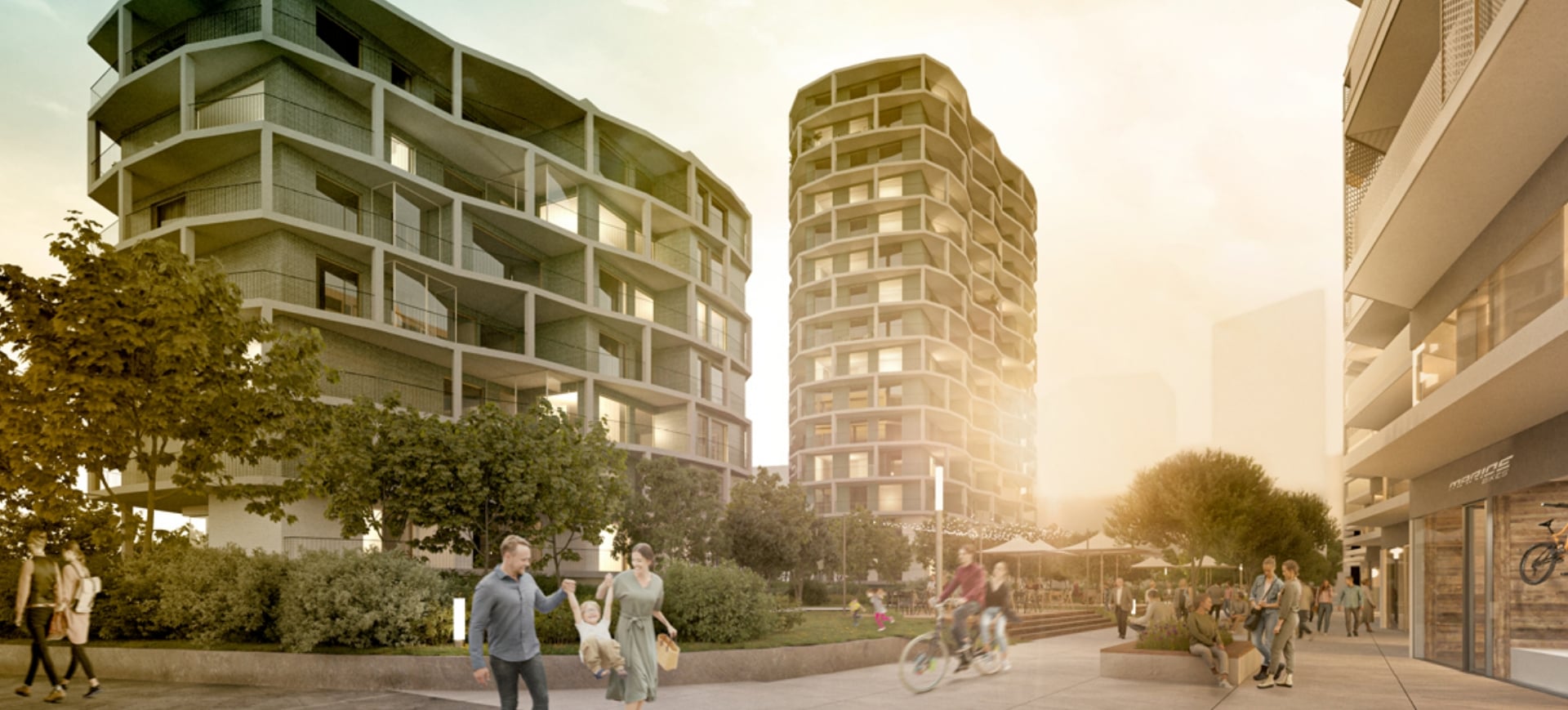 Discover
the story of SOHO
Get to know the background and ideals of the new heart of Petržalka through the eyes of its creators, the renowned urban planning and architectural studios ALEXY & ALEXY and Pantograph.
Petržalka
needs a heart
Andrej Alexy | architect ALEXY & ALEXY
Petržalka resonated in 1967, one could even say it resonated worldwide. An international competition was launched to design the area. 84 teams participated and among them was my father's team. As a result of the competition, my father's group placed among the top five groups from all over the world.
Public space
in the centre
Peter Kožuško | architect Pantograph
We have been working on the project for the new centre of Petržalka for several years. It is a very interesting project for us because this part of Petržalka has huge potential. The potential is created by the natural environment of Chorvátske Rameno, the rich green vegetation that dominates the space and Chorvátske Rameno itself that borders and defines this space.
What will make
Petržalka unique
Peter Kožuško | architect Pantograph
New Petržalka will be different from the Petržalka you know now, mainly because of its structure and materiality, which you will just want to experience first-hand.
Creating communities
for a better Petržalka
Peter Kožuško | architect Pantograph
Our ambition is to deliver a rich, diverse product so that every client can choose exactly what they want and so that they don't have to interfere with the product in any way. In practice, this means we bring a variety of typologies.