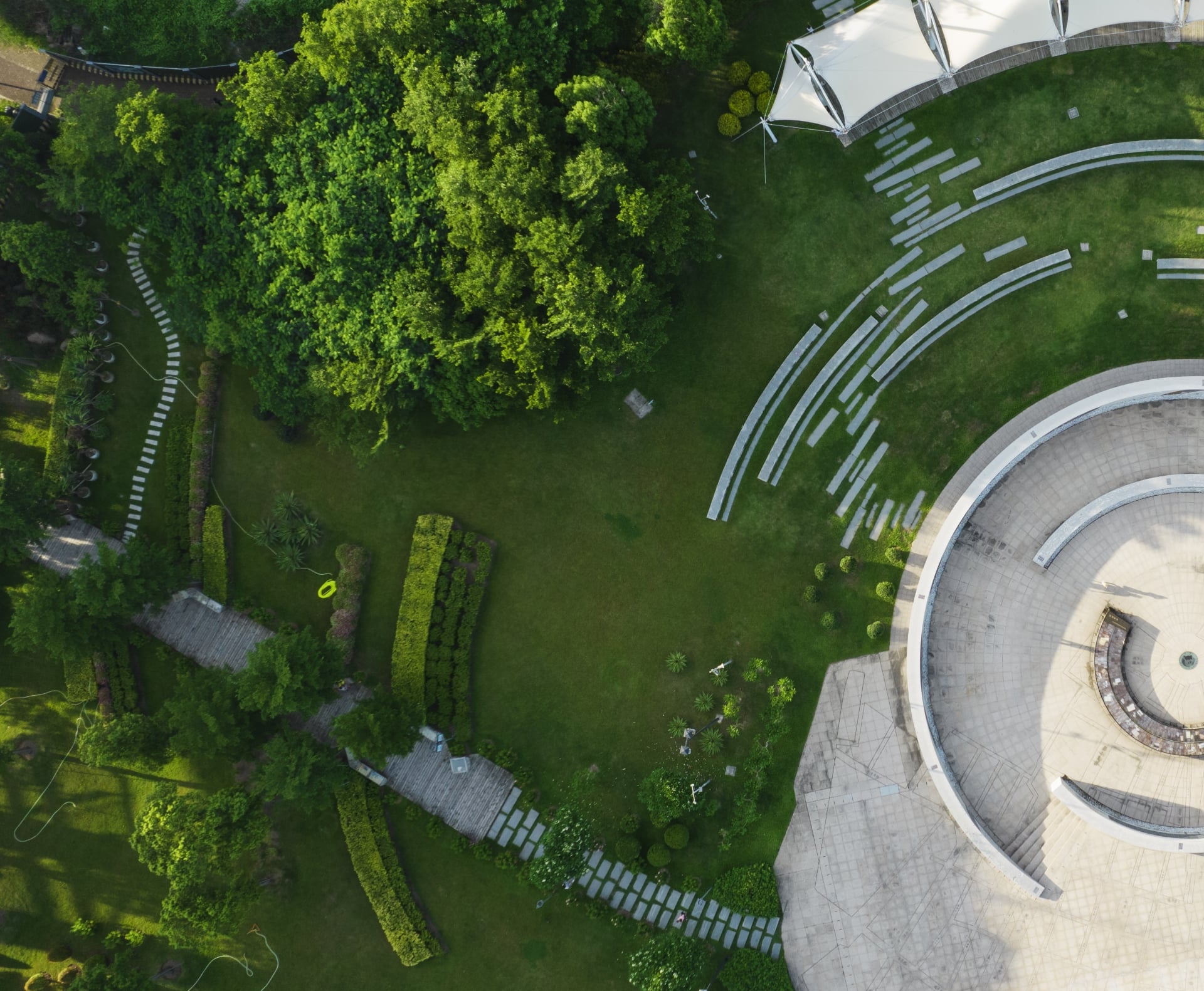 Heart of Petržalka
SOHO will be surrounded by an attractive environment full of greenery right in the centre of Petržalka, with connections to all important transport arteries.

From the north-eastern side it is surrounded by Chorvátske Rameno, on the banks of which a pleasant promenade will be created. From the east, SOHO is bordered by Gessayova Street and a new tram route. The boundaries of the new district on the south are defined by Romanova Street.
Embraced by greenery
The SOHO project will improve the public space in the centre of Petržalka. New trees, shrubs and flowers will be planted, and a new urban park created in the bend of Chorvátske Rameno will naturally merge nature with architecture. It will create a new place for pleasant walks or even boating right in the heart of the city.

The burning issue of urban sustainability does not leave us cold either. A new park full of greenery in cooperation with modern technologies will help with water preservation and air cooling. In addition, preserving and restoring green spaces in the new centre will help us protect the rich biodiversity of Chorvátske Rameno.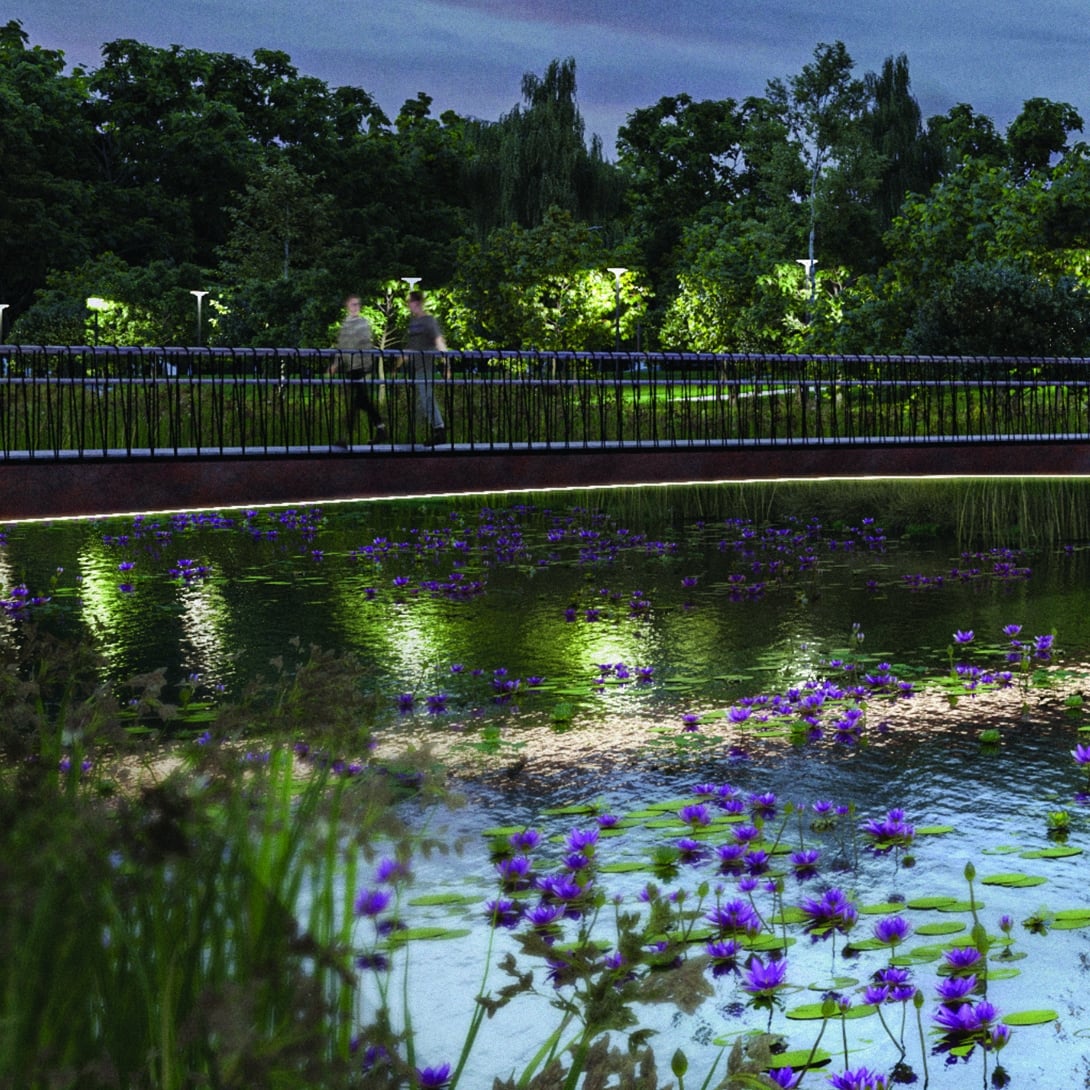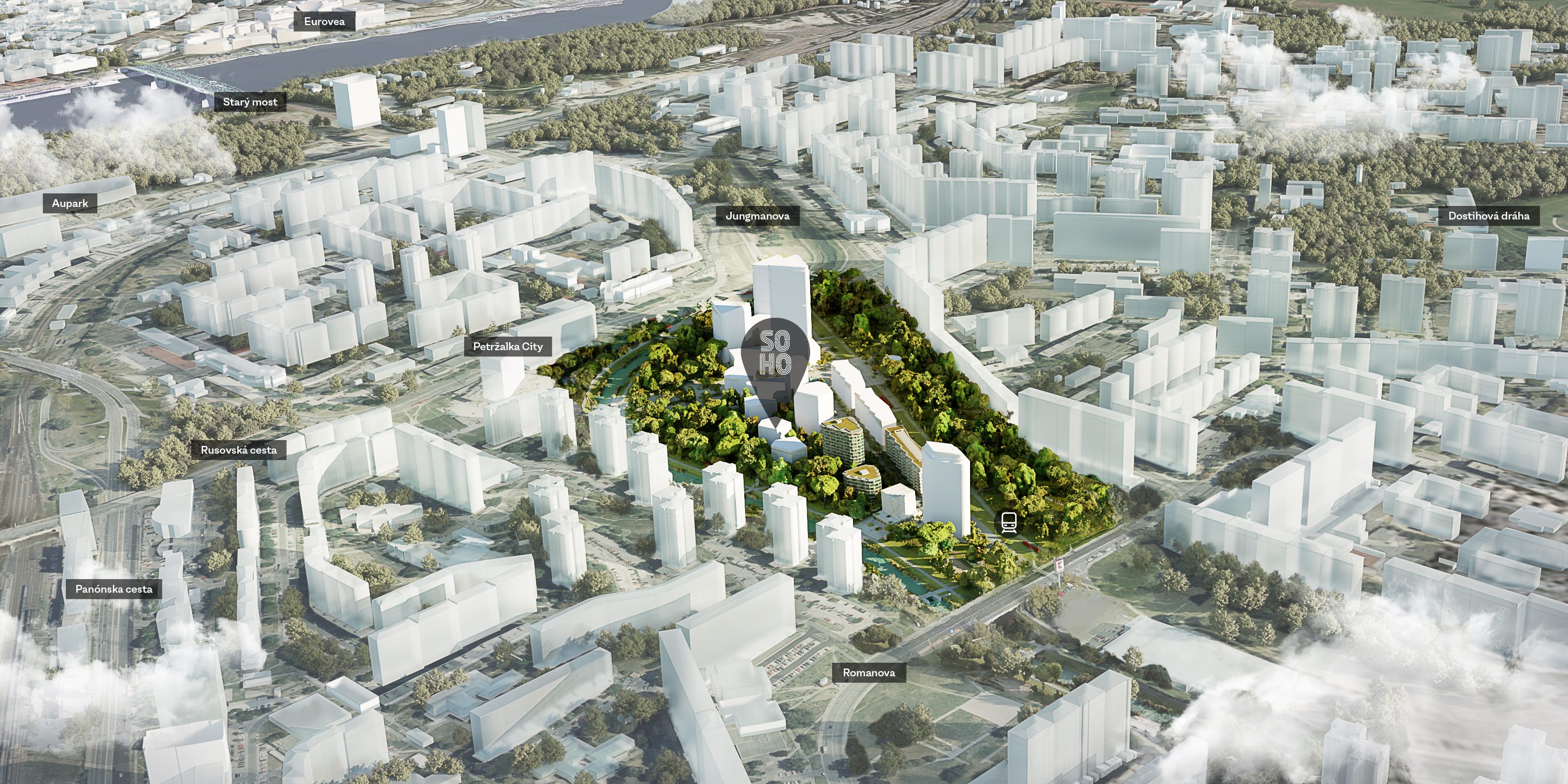 Mobility
Barrier-free and safe movement for all is our jam! That is why the new centre will be comfortably accessible to all, regardless of age or ability. Access to the centre will also be facilitated by new footbridges over Chorvátske Rameno.

Pedestrians are our priority. That's why we will move parking underground, which will calm car traffic and make it safer both for children and adults. The new centre will not take up any of the current parking spaces, but new parking options for residents and visitors will be added in the underground car park.

An ecological connection with the rest of the city will be provided by a top-notch network of bikeways and a newly built tramway, which will run directly in contact with the new centre.